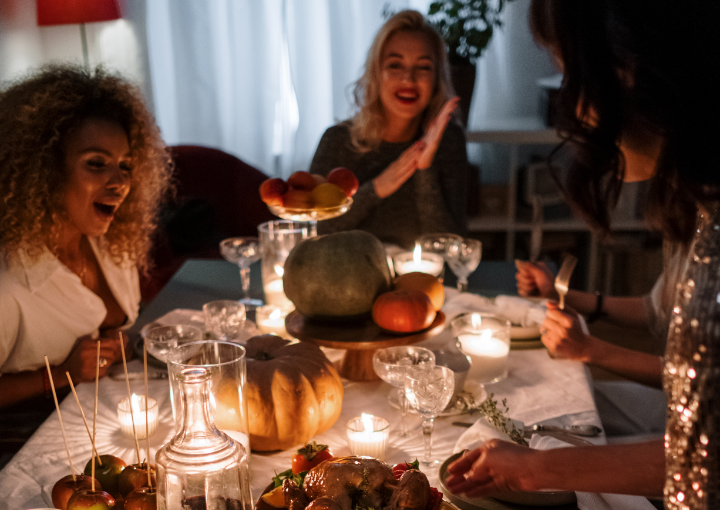 5 tips for saving money on electricity and fuel this winter in Nordic fashion
Here are 7 tips for saving money on electricity and fuel this winter in Nordic fashion.
As you probably know, this winter will be very challenging, especially in Europe. The energy crisis and the soaring energy prices (electricity and fuel) will make it extra challenging for Europeans to make it through with what they have in their pockets.
That is also a lesson or challenge for the rest of the world. Modern humans have to live more sustainably.
It may be the war in Ukraine that sparked this crisis, but every crisis creates opportunities and -sometimes- lessons learned the hard way.
The Nordic countries are a worldwide known example of a more sustainable lifestyle. Although consumerism is high there, at least people and their governments have been trying to offset the negative effects of producing and consuming too much, much more than the planet can afford us, humans.
This winter, you can get inspiration from the Nordics to find easy and simple ways to save money on electricity and fuel.
Some of the tips below can be easily applied to any place in the world. Some of them may not, as they require much more than personal responsibility.
Let's go!
1. Light up like the Danes.
The Danes are well known for these two things: their design lighting and candles. Although these two seem irrelevant to each other, they are connected. The Danes love to use humble candles a lot to light their houses. They are second in the world in candle consumption (behind the Austrians!). People in Denmark love the warm light that candles emit and light them up a lot. It's also an expression of their famous hygge culture. More on that further below. Furthermore, Danish design is famous all around the world. Whether in the US, Asia or Latin America, you can find elegant and stylish lamps made by Danish designers. Put one such lamp (like the renowned PH lamps, designed or inspired by the world's first lighting architect, Poul Henningsen) in your home too to make it contemporary, yet cosy and hyggelig. Combine that with energy-saving light bulbs, and you are nearly there! PS: candles are nice but be cautious not to leave them on unattended or when leaving the house. Also, ensure you open windows during or after burning them to refresh the indoor air and free it from any chemicals emitted (unless they are 100% natural candles).
2. Drink up like the Finns.
Nordic people drink a lot of alcohol, but we are talking about coffee now. Coffee is a strong rival to alcohol in the Nordic countries. People drink a lot. On any occasion and at any time of the day. Be it day or evening, a warm cup of coffee is always welcome. Although iced coffee has become a kind of trend in the Nordics, hot coffee is still #1. According to some old statistics, the Finns are the world's heaviest coffee drinkers. Stats claim that the Finns drink more than 3 cups of coffee per day, on average. That is, every Finn (the whole population) every day of the year! The number is staggering. But they might know best. Perhaps coffee is one of the ingredients of their sisu, their internal courage and determination to tackle all difficulties (including long, dark and freezing winters). So, this winter, follow their example and add more warm drinks to your menu. That might keep the heating expenses low!
3. Hop on the bus.
This tip may not save you money on electricity but can help you cut your fuel expenses substantially. This winter, take the bus (or any other means of public transportation). Fossil fuel prices are soaring, and commuting by car daily will put your budget at a stretch. Although many governments subsidise gas prices, they are still high enough to make your physical or digital wallet leak like a can without a bottom. Take, for example, the Faroe Islands. Buses on the islands are free to use. No need for a ticket. The state subsidises their operation so that citizens or foreigners visiting the country can use them to go from A to B at zero cost. There are 8 bus routes in and around Torshavn, the nation's capital, and everyone can ride them for free. The buses may not be free in your city or country, but you can use public transportation much more this winter. The ticket cost is much lower than the daily fuel expenses of a car.
4. Cook underground like the Icelanders
Does it sound absurd? It's not. Cooking in the hot ground is a reality in Iceland. An oven or a kitchen may not be necessary for some Icelanders to bake bread. They can do it environmentally friendly, without consuming any energy, thus saving on electricity costs. All you need is a good cooking vessel and a shovel. You need the latter to dig a hole in the ground, where you can put the cooking vessel with the bread dough inside. That's all. Usually, you have to wait 24 hours or something, but then, voila! You got freshly baked bread from the ground! OK, we know it's not something you can do at home (unless you live near a geothermal area). Still, it's good to know that planet Earth offers much more than we anticipate, right?
5. Make it cosy.
People in the Nordics have different names for it: hygge for the Danes, kos for the Norwegians, and mys for the Swedes. Whatever the word, the concept remains the same, more or less. The Danish concept of hygge has taken the world by storm in recent years. Even if the word's origin is questionable (they say it comes from Norwegian), it was the Danes who actually made it a coherent lifestyle concept. Their neighbours to the North, Swedes and Norwegians, talk about fredagsmys or koselig gathering. The former is gathering with the whole family or friends on a Friday evening to enjoy togetherness and sweets. The latter is the Norwegian version of hygge that can be especially applied to weekends in the hytte (the traditional mountain cabin most Norwegians are crazy about). In any case, gathering around the fire, with warm drinks and blankets, candles and/or low lights, can definitely be a way to have fun this winter while saving on costs. Besides, despite what some global power centres claim, a freezing winter is not the only option. It may be cold outside and we may be required to lower the thermostat and turn the lights off sooner, but love and kindness can be the driving force of happiness in the world.